Gentlemen's Treatment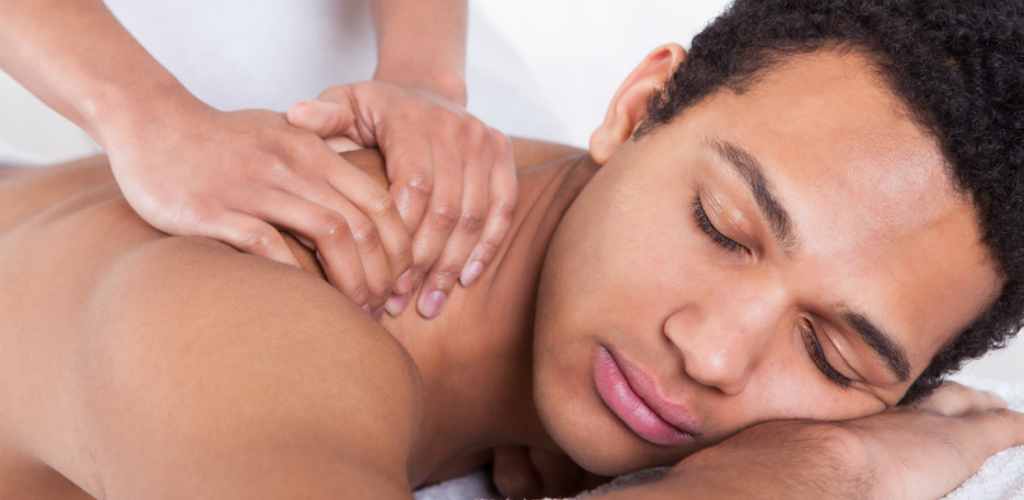 Sports Massage

$90
This is a special form of massage typically done before, during and after athletic events. The purpose of the massage is to help alleviate the stress and tension, which builds up in the body's soft tissues during physical activity. The massage will help prepare the athlete for peak performance, to drain away fatigue, to relieve swelling, to reduce muscle tension, to promote flexibility and to prevent injuries. Sports massage helps heal strained muscles and allow healthy ones to reach peak performance and maintain it while minimizing the risk of injury. Stretch techniques are included in this massage.To accommodate for client preparation and consultations, all treatment times are shortened approximately 10 minutes.

Gentlemen's Facial

$80
While our skin care products and treatments are designed for men and women, a man's skin have special concerns. This treatment takes factors such as shaving habits, etc. into account to help prevent ingrown hairs and other skin problems unique to men. The treatment starts with two deep cleansings under steam therapy, followed by a customized exfoliation treatment and extractions. An energizing face, neck and shoulder massage is performed to help relieve tension while your skin re-hydrates with a customized masque treatment.To accommodate for client preparation and consultations, all treatment times are shortened approximately 10 minutes.

Sports Pedicure

$40
This signature treatment is sure to help relieve tired stressed feet. Treatment begins with an aromatherapy whirlpool water bath to aid in relaxation. Normal filing, shaping, and cuticle treatment of nails follow with a lavender sea salt exfoliate used to remove dead cell build up from the feet all the way up to the knee. A callus eliminator substance is applied to the bottom and heals of feet for easy removal of callus build up. This treatment is concluded with an aromatherapy foot and leg massage followed by your choice of a nail strengthener, buff or natural.

Sports Manicure

$20
This treatment includes normal filing, shaping, and cuticle treatment of nails. An aromatherapy exfoliation treatment is used to remove dead cell buildup and to reveal younger smoother looking skin. Steam therapy is used for removal of exfoliation followed by a relaxing hand and arm massage with a body hydrating cream. This signature treatment concludes with your choice of a men's clear polish or buff .

Waxing Treatment (Hair Removal) For Men

Waxing Back
$40
Waxing Chest
$40

Enzyme Peel

Add-On
$20
The use of natural enzymes in the removal of dead cell build up and the reduction of fine lines and wrinkles. Visible results of smoother and naturally glowing skin can be revealed after one treatment.

Parrafin Wax

Add-On
$10
The use of aromatherapy warm paraffin wax therapy to aid in the penetration of hydrating products to the skin. This treatment provides visible softer and smoother skin. Skin feels silky soft after one treatment. This is a great addition to your hand or foot care

Hydrating Mint Masque

Add-On
$10
Peppermint masque used to help soothe and relax muscles. The cooling and menthol properties of peppermint provide your skin with an energizing boost. Peppermint also has anti-bacterial and hydrating properties.