Micro-Needling Facials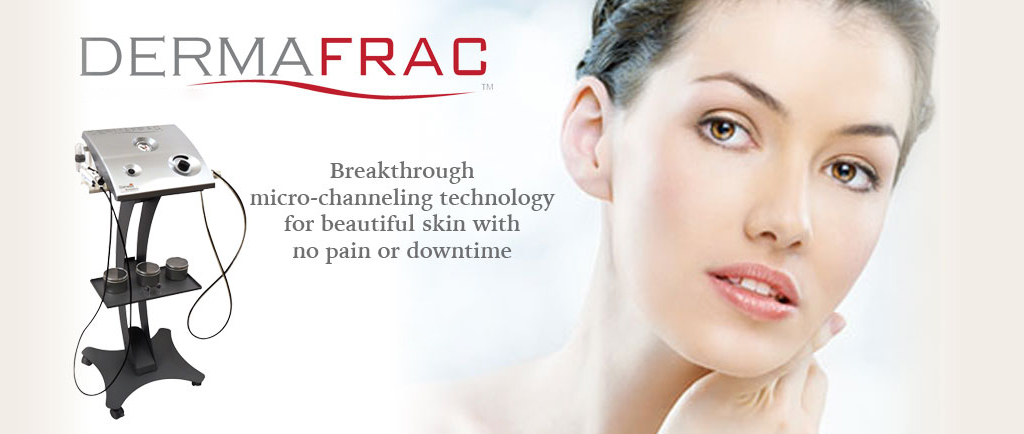 The DermaFrac™ Micro-Needling Machine has been clinically tested to treat and dramatically improve the appearance of fine lines and wrinkles, enlarged pores, Acne scarring, blackheads and whiteheads, sun damage, premature aging, dry or patchy skin, oily skin, superficial age spots and hyper pigmentation.
Micro Needling Facial

60min
$145
A precision controlled handpiece containing the micro-needle roller tip cap and a cartridge of the particular serum of choice is moved across the skin increasing collagen and fibroblast activity. The vacuum gently pulls the skin into contact with hundreds of micro-needles that painlessly penetrate through the epidermis and into the upper dermis (papillary dermis). The channels created act as pathways for the delivery of the serums to the all important upper dermis. The depth of the needles have been carefully selected so that the channels are created just below the dermal-epidermal (DE) junction and just above the capillaries and nerve endings. This ensures no pain or bleeding - a definite perk for those with sensitive skin. More effective than fractional laser or chemical peel treatments, DermaFrac™ offers simultaneous delivery of infused ingredients in a pain-free, no down time treatment that can be administered by our Estheticians without anesthesia and at significantly lower cost. This treatment can also be coupled with our Light Therapy Treatment for more advanced results. The GM Collin Intense Moisture Serum is a phenomenal take home product to be used following treatment.